Annai Siddha Rajakumar Guruji
Siddha Rajakumar was a young South Indian film director when he first met his guru, Siddha Kagapujanda, in 1981. For more than six years after surrendering himself to the guru, Rajakumar dedicated his service to him and the to the activities of his ashram in Perambalur, Tamil Nadu. During this time, armed with the knowledge that eradicating hunger and disease in mankind is both a service to the Lord and a mighty penance, Siddha Kagapujanda transformed Siddha Rajakumar into a redeemer of the Age of Vice and escorted his beloved disciple to all the caves and shrines of the Western Ghats, a mountain range of Southern India throughout which siddhas meditate in the astral form. With such access to these caves, hills, and jungles, Siddha Rajakumar has gained an unparalleled knowledge of their intricacies that no other living person can contend with. Rigorously trained in spiritual practices, Rajkumar was blessed with the yogic powers of the Siddha when he was only twenty-four.
Siddha Kagapujanda was known as Thalaiati Siddha  in this avatar. He has witnessed 75,000 million apocalypses, and has been considered as Indra of Earth by great rishi, seers, and saints. His foremost disciple Rajakumar Guruji met him in 1981 and served him until his Jeeva Samadhi in 1989 in Perambalur.
In the form of Siddha Kagapujanda, he stood around only four & half feet high. He had dark skin, through which nerves ran visibly across his skinny frame. His hair was always piled five feet high, tied and rolled above his head.  With a yellowish shirt, a green vhesti (dhoti) around his hips covering his legs, a lengthy cloth around the top of his head, and a towel lying on his shoulders, he was always adorned in multiple bright colors.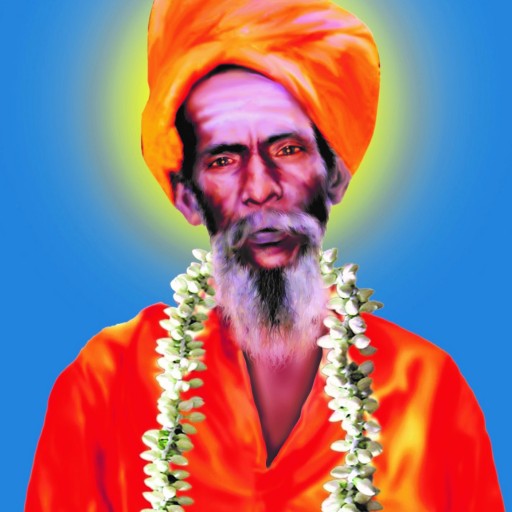 210 Siddhas – 210 Days – 210 Persons
Sponsor, participate in the 210 Siddha Guru Pooja held at Brahmarishi Hill every evening from 5 PM to 6 PM for 210 days from February 11 th 2021 to September 8th 2021.